Bible Believers Fellowship: 
BBF
We preach the simple Gospel message and desire to see all sinners saved by believing "how that Christ died for our sins according to the scriptures; And that he was buried, and that he rose again the third day according to the scriptures."
(1 Corinthians 15:3-4 kjb)
Our purpose is to follow the Apostle Paul (see 1 Corinthians 4:16 & 11:1) in obedience to the commandment of Jesus Christ, "Testifying both to the Jews, and also to the Greeks, repentance toward God, and faith toward our Lord Jesus Christ." (Acts 20:21 kjb)
The local church is intended to be a meeting of born again BIBLE BELIEVERS.
If you have not been born again (or "saved") by believing on the death, burial and resurrection of Jesus Christ, please watch this video and those that will play after this video is over (a playlist of several Bible studies on the matter of salvation).  Once you have chosen to believe this Gospel message and be saved, you will then want to join a local church like Bible Believers Fellowship.  If you will not be saved, you have no reason to look for and attend a local church.  This pictures your eternal future of being in Hell, separate from the saved who are fellowshipping together in Heaven:
If you are saved and need a local church for fellowship with other born again Bible Believers, we encourage you to pray about joining with our local church if you live within driving distance and can agree not to cause discord or division by teaching things contrary to the following basic doctrines that the BBF family of believers are agreed upon:
We use and believe only the Authorized King James Bible.  (2 Timothy 3:16)  All other English Bible versions are corrupt.  (2 Corinthians 2:17)  The confusion caused by these Vatican Versions (NIV, NASB, ESV, etc.) is made obvious by the vast evangelical apostasy that is seeing once-fundamental churches embrace the ecumenical false gospel and the revival of Sodom among professing Christians and in the pulpits of apostate churches.
You are not saved by good works of any kind  but are expected to maintain good works in order to please God (Ephesians 2:8-10) and we are to live our lives separated from this evil world in which we live (2 Corinthians 6:14-18).  The so-called "inclusive" church is a Satanic counterfeit and a damnable deception.  Anyone living in open sin and rebellion against God will be forbidden from attending BBF until such a time as repentance has been made and restitution is possible.  We HATE sin and will not accommodate it in any way.
Adherence to the following bulleted list of doctrinal views and beliefs is not an absolute requirement, so long as the person who differs does not carry on a campaign (openly or stealthily) to undermine our position and effect change.  All doctrinal differences should be addressed to the pastoral leadership and if there is a need for change, this matter will be taken before the entire BBF family for prayerful consideration.
Bible Believers Fellowship firmly stands upon the following Biblical truths:
1. God exists eternally as a Trinity (see 1 John 5:7 in the King James Bible only) and has created all things and sustains all things by the word of His power (Genesis 1:1, Hebrews 1:3, Colossians 1L16-17).  God has revealed Himself in His creation, leaving all men without excuse in their rebellion against Him (Romans 1:16-32).  Evolution is a LIE.
2. There is no error in the word of God (Psalm 18:30).  God gave His word to us perfect as He breathed it (2 Timothy 3:16) and moved holy men to speak and write the Scripture without error (2 Peter 1:21). The King James Bible is the word of God in English as God has promised to preserve His word (Psalm 12:6-7).  This Book, for more than 400 years, has demonstrated by it's fruits that it is the word of God (Psalm 12:6-7, Matthew 7:16-20).
3. The Gospel message is simple (see 1 Corinthians 15:3-4) and God will ONLY save those who will believe that simple message (1 Timothy 4:10) by REPENTING of what they are (a wretched sinner who is lost and damned without Jesus Christ, see Acts 20:21) and believe on the death, burial and resurrection of Jesus Christ as payment for sin and the victory and guarantee of God over sin and death (Acts 16:31).
4. Salvation is by faith alone and not of works (Titus 3:5).  Works are a RESULT of salvation (Ephesians 2:8-10) and do nothing to save you and do not KEEP you saved, as we are kept by the power of God through faith (1 Peter :3-5) and not by works (Galatians 3:2-3).
5. Those who believe this Gospel are eternally saved (1 John 5:12)and cannot be damned, again (John 10:27-29).  The only question that must be answered is, "Are you saved?"  If you are, then you are ETERNALLY SECURE and can never be lost, again (John 11:26).
(Under Construction.  Check Back For More.)
If you can stand with us on these truths, then we encourage you to prayerfully consider joining us in our sacrificial giving to support this Biblical local church ministry.
For meeting information contact:
Pastor Greg @ bbbfohio@yahoo.com
We are a small group of about 50 or so Bible believers meeting in an informal gathering for fellowship.  We fellowship, sing, take prayer requests, sing, share praise reports, sing, pray, sing and then fellowship some more during the first hour of our meetings.  After a short break, we gather in the meeting room, again, for a thorough Bible study that can last anywhere from 40 minutes to an hour.  After this we fellowship some more.
Please refrain from the use of perfumes, colognes, sprays, lotions, etc., at our meetings for the sake of those with breathing, allergy and asthma conditions.
Your consideration is deeply appreciated.
Click A Link Below To See Our Video Bible Study Playlists:
 Our audio and video outreach on the Internet has reached more than 118 countries, with nearly 700,000 video downloads on Youtube alone.  We endeavor to make the word of God available in a teaching format that is understandable and FREE to all.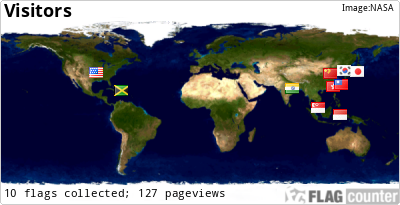 Pastor Greg's favorite long-play videos for use when studying the King James Bible:
Click on "Playlist" To See Selections: